Promotional products for marketing campaigns are a key factor in the travel and resort field.  Check out these tips from expert and world traveler Tim Connor, author of Corporate Disconnect.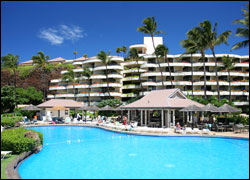 It's important for people in the travel and tourism industry to work with their distributors in answering the following questions when choosing promotional products: What's the rationale? What's the agenda? What's the outcome going to be? Connor says the number-one type of promotional item among these companies is one that helps guests and travelers associate the product with the good time they had during their trip. "The bottom line is, it should trigger a pleasant memory of some kind," he says. Here's what's impressed him during his travels:
Hotels and Resorts: "I speak at 50-100 resorts a year, and the one I really liked gave away a calendar that had photographs of unique things at the resort," he says. "So, maybe they had a Wednesday night cookout on the beach, and that was reflected in one of the pictures." While calendars are already popular promotional items, this kind of personalized touch is what set these particular calendars apart for Connor. "For me, it wasn't just a calendar. When I flipped through it, it was a reminder of how much I enjoyed that activity," he says.
Airlines: The same logic can be applied here: Give passengers a memento of their trip that they will enjoy and, therefore, keep. "I spoke in Singapore last year, and on most international flights, the airlines give you this package with earplugs and stuff," he says, "but Singapore Airlines packaged it in such a way that it was the first one I ever kept. On the package was a vivid image of the Singapore skyline. The image had nothing to do with the airline itself. But I've spoken in Singapore two to three times, and I kept that as a souvenir."
Cruise Lines: Items that customers can use before and after the cruise would be appreciated. "It can be a pair of sandals that they'll wear all summer long,"he says. "Every time they put those sandals on, they'll remember the great time they had on the cruise. And if they want to go on another cruise, they will go on one that they had the best memories of." Other functional items, such as a reusable grocery bag, would be used by guests both on the ship and back on land.
Rental Cars: A simple keepsake for customers or their kids, such as a logoed toy metal car, would work well here, Connor says. "You can give someone a car that they could give to their kids," he says. "An inexpensive but fun item like this could give these companies a big leg-up on their competition when drivers make rental car selections in the future. What is that going to cost them? They're getting $150 for a rental car for a couple of days; they can give me a $2 metal car as a souvenir."